​
Rohini is a free-spirited artist & traveler at heart. She first grew an imagination from music, books, movies, & the adventures (of Tin Tin) in her green backyard. Since then, she has been expressing through the performing arts in film, stage, & music.
Rohini acts in both commercial and theatrical projects. She enjoys dramatic, character, and improv acting with a natural gift for displaying a range of expression & emotion. Email Rohini to request her resume.
Discover her musical style as a singer-songwriter with powerhouse, soulfully rich, & passionate, and yet cool & soft vocals. She creates fusion music with Indian, American & World influences. Rohini has a special knack for writing lyrics & a melody and sharing her ideas on hip sound from the perspective of a producer.
​
In addition to acting and singing, Rohini has a vision and love for the craft of classic & cinematic storytelling in movies, photography, & writing. She's studied soft skills, politics, & social issues and therefore embraces the human spirit in storytelling even more!
Enjoy her latest behind the scenes at her blog & don't forget to subscribe to her YOUTUBE channel for cool videos and sound.
Rohini's work has been recognized by magazines including Voyage LA, Shoutout LA, LiveWire, Travel & Leisure, India Currents, Obvious, & the Travel Magazine. She has also received accolades from well-known film festivals in Los Angeles, New York, Montreal, Calcutta, and Mumbai, India.
​
​
Some Testimonials:
​
💫 "Rohini is a very talented multi-dimensional artist… She was executing her own vision effortlessly which was remarkable."- Reknowned Actress
💫 "Rohini Chandra...is not only a phenomenal artist, but also a great person and a joy to work with." - Film & Music Composer
💫 "Rohini has a genuine enthusiasm for each of the subjects in her productions…she is always creating." - Fellow Actor
​
Are you excited to work with this shooting star on your next project?
‍💫 Keep scrolling! ‍💫 ‍
​
​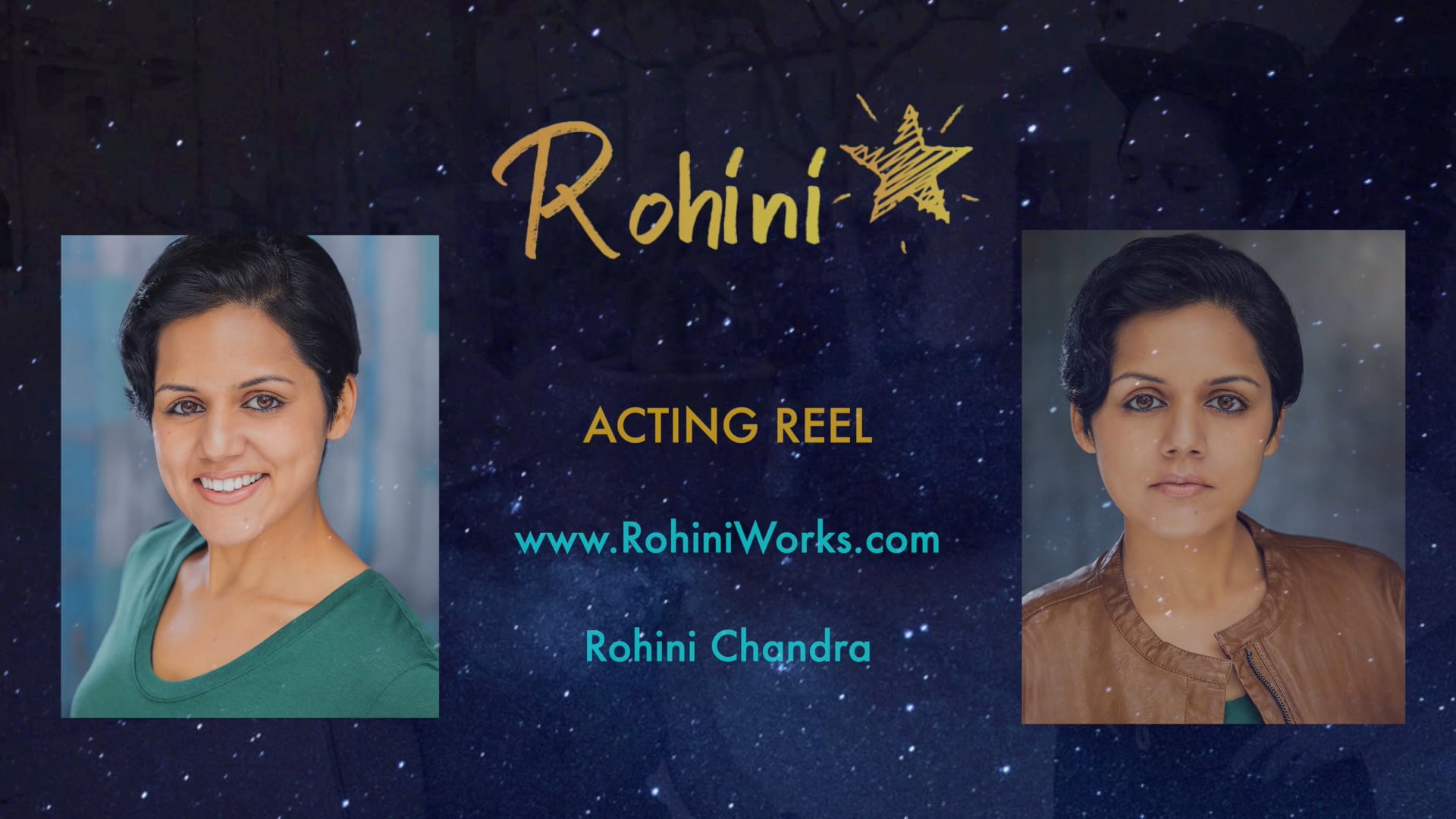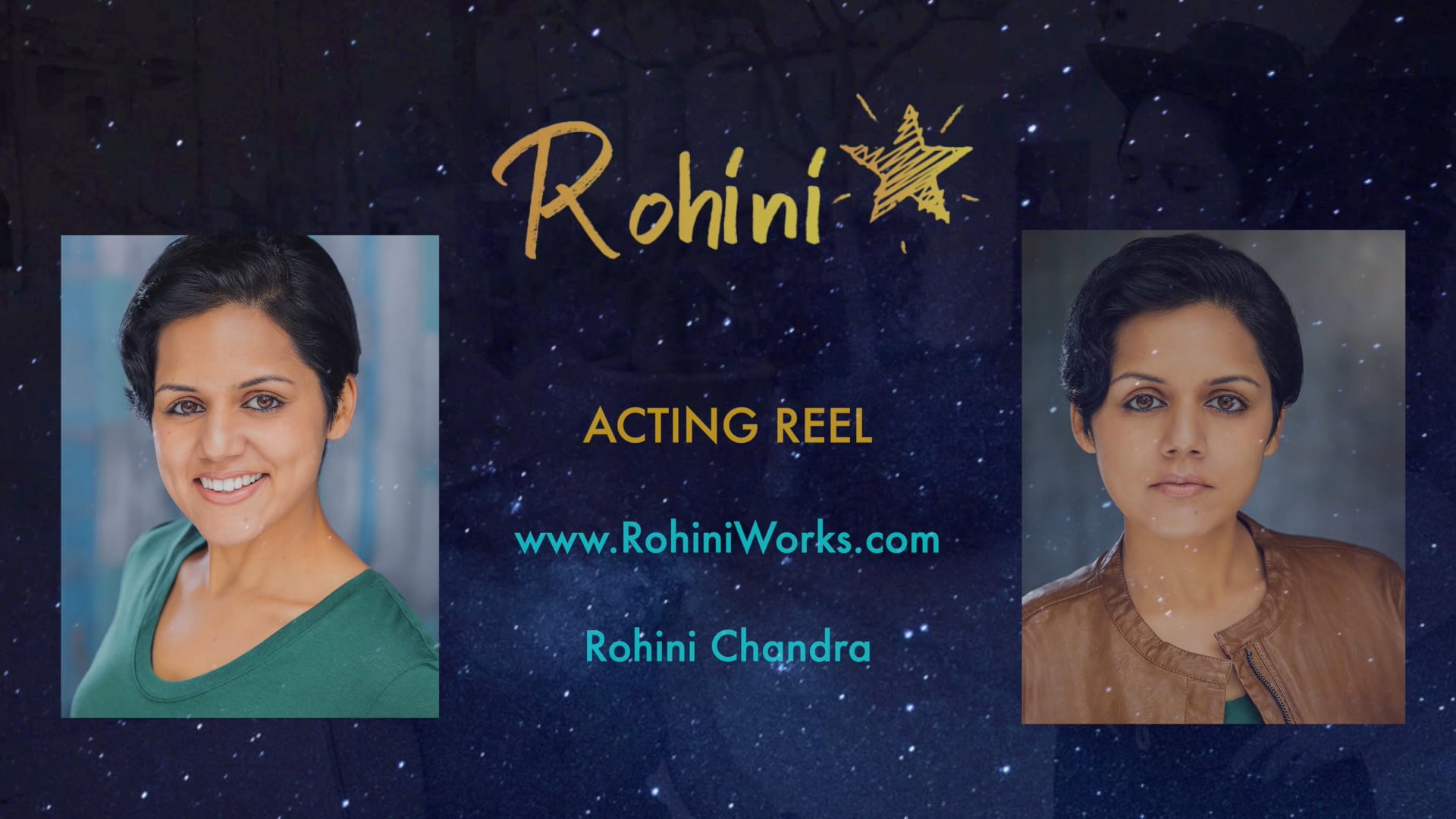 Rohini Chandra Acting Reel
01:55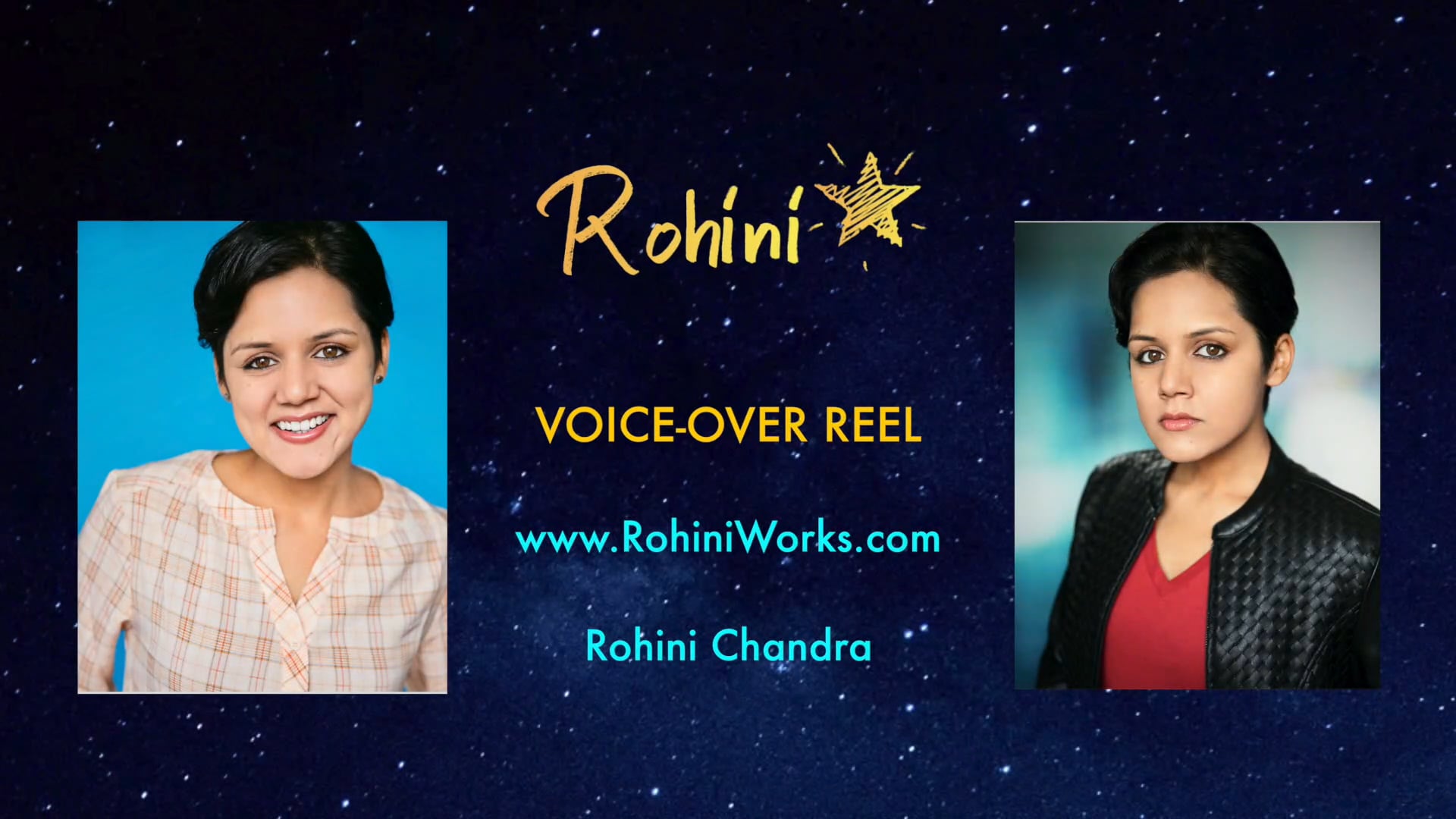 Rohini Chandra_VO Reel
03:18
Songs are protected by SongGuard.
© 2022 All Rights Reserved for all content on this page.




Website Created By Rohini Chandra.
Watch the Music Videos

HERE.